Do you know of a school doing something you think is cool and unique? Post something "cool & unique" or being done for the first time in your school this year? Let others hear all about it….
If you haven't already, please click on link below, To vote for Miss Goldsboro 2012 Blair Mozingo, Voting is easy, just click the "Like" button that appears in the top-left corner of the video. She is a beautiful, talented & God-fearing young woman who will be an awesome ambassador for North Carolina.       http://charlotte.news14.com/content/miss_nc/657558/miss-goldsboro-blair-mozingo
"The WORST thing you can do in this economy is get a second job.
The BEST thing you can do is start a home based business!" ~Dave Ramsey (well said!)!
Dave Ramsey has specifically mentioned The Pampered Chef as a great way to earn money and pay down debt.
TAKE THAT BAD ECONOMY!!!
Christmas Greetings!
Being BUSY, as we celebrate Christ, has become the status quo since Thanksgiving. Hoping you soon have the opportunity to stop, relax, prop up your feet, grab your favorite beverage and re?ect on the memories of the past four weeks, the past year, and time to ponder 2012. 2011 has been an incredible year, in spite of my Dad's death, all the changes, circumstances, trials and adventures. My palate has been  filled with forgiveness, humility, patience, and above all, truth. My cup runneth over with love, grace, thankfulness, and an abundance of faith. "I would have lost heart, unless I had believed." (Psalm 27:13)
Christmas Day, "The Holy Day", was the day God gave the World the greatest gift, His Son. Jesus' birth was for everyone, regardless of wealth or status in society. I no longer focus on gifts and gift giving. My focus is on the Christmas Spirit, the love
of Christ being shared with those I come in contact with daily, family, friends, and seniors without family and/or an advocate. I have learned over the years, it's not about me. It's about God and asking, "What would Jesus do?" It's easy to say "yes" to things without your calendar. Consider taking control of your life with an organized calendar–writing down all personal/family obligations, work schedule, school obligations, and the activities of the church for 2012. Once you have written down these things, "don't change these for worldly opportunities".  When asked to do something, always say, "let me check my calendar", and if available, say,  "Yes, Lord Willing" (James 4:15). There's someone at every turn who needs a smile, a handwritten note, a hug, a word of encouragement, assistance or our time. It's up to us, to "open our hearts" as Mary and Joseph did so long ago, and to give "freely" of our "limited time" and "endless love" as Jesus did. "That's being sacri?cial!"
As I've enjoyed the quietness of the evening listening to Kenny G's (instrumental) "Miracles, The Holiday Collection" while writing this letter, I ?nd myself thinking about the words that are missing in the songs.  I think of all the possible gifts I can give Him.  All we do should be about Him, not about ourselves.
"TGIF: Today God Is First. Let Go. Let God!"  God is in control. Since God is in control, why do we ?ght, hurt or ignore others in our relationships? Our Siblings,Parents,Church Family, Spouse,Signi?cant Other or Friends? We should love as Christ loves, even in the midst of life's trials & dif?culties. God could be pruning you, as He is pruning me, through our daily activities & the trials we may be facing; pruning us for something larger than we can imagine for His Kingdom.  "God is in control"! Whether we join Him or we resist Him, His will shall be done on earth, as it is in heaven. As 2012 unfolds and the mysteries are revealed, I have chosen to believe, stand ?rm in my faith, and continue to give Him my heart, my time, love, and my service. How about you?
Christmas is about rediscovering "the thrill of hope", the words we hear in  "O Holy Night".  Focus brie?y on the words of this song, on God and His gift that set us "free", the perfect gift:  Jesus Christ, His SON, "from the Cradle to the Cross to the Resurrection". "WOW!" "A thrill of Hope, the weary world rejoices, for yonder breaks a new and glorious morn". The weary world does rejoice my friends,  just as the song says, because "Hope in Christ"  provides us with joy and purpose.  The Hope of the Prophecy having been ful?lled, brought us our Eternal Father and Prince of Peace. There's never been & never will be, a more perfect gift here on earth; therefore, we should LOVE and LIVE today, as if there is "No Tomorrow"!
A Christmas letter would not be complete without mentioning Missions. A "thank you" to everyone who took part in the missions programs of your church, community, school, wherever you served the Lord in 2011.
Missions is not only about doing ministry projects for others; it's about providing the gospel & the love of Jesus Christ through song, word, prayer, and action through the daily activities of our life.
Jesus  instructed us in "The Great Commission" to "do missions outside our comfort zones". "Thank You for having served HIM through the ministry opportunities  & especially those done anonymously.
"Thank You" to each of you who have helped me and my family this year as We Celebrated Dad's life and told Dad "until we see you in heaven (not goodbye), for those who have been praying and helped Chloe with speech, for those who helped Mom following Hurricane Irene, and for those who helped openly & anonymously with gifts of  cards, visits, food & love this year. "Thank you" sounds so weak but it's truly from the heart and your gifts were all  answered prayers from God. I know you will receive rewards in heaven because the scriptures tell me so. (Matt. 25:35-40).
2012 & All its "Mysteries" will soon be knocking on our doors; but for now, I am  living  by faith and "savoring the miracles of this Christmas season".
"May the God of Hope, ?ll you with all the Joy and Peace in believing, that you may abound in HOPE by the Power of the Holy Spirit."   My wish for you and your family in 2012:  "A New Year of Hope, Peace & Love!"
Treasure life,
Yvonne 12/2011
Six Years Ago Today by  Ilene Meckley
As we approach the Memorial Day weekend here in the United States, I urge every motorist to be a safe and smart driver.  Today, May 23, I am observing the sixth anniversary of the traffic accident that changed my life.
Not a pleasant memory by any means, but the accident that put me in a hospital bed for nearly six months motivates me to encourage safe driving, especially at this time of year.
Every year on the anniversary of my accident I encourage my family and friends and newsletter subscribers to make a pledge to drive safely.   Every year I am gratified by the overwhelming response.
"Please join us in this pledge"
Take the "Safe Driver" Pledge


"I pledge to be a safe and smart driver or passenger this Memorial Day weekend and every day as I share the road throughout my travels."
"I hope you will take the pledge too."  Together we can save injury; we can save lives; we can save heartache.
To participate in this pledge
Please send your name and your pledge to [email protected]and forward this newsletter to all your friends, family and colleagues. Let's reduce that 40,000 a year death rate by getting 40,000 or more people to take the pledge.
Memorial Day weekend
Many people lose their lives or suffer injuries because someone makes a poor choice.  I want to encourage you to drive every day so that you never have to say, "I wish I had made a different choice", "if only I had or if only I hadn't…"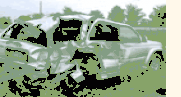 Keep in mind that approximately 40,000 auto related deaths are the result of poor choices.  Of those accidents, studies by the National Highway Traffic Safety Administration (NHTSA) of the Department of Transportation (DOT).
Show that the individuals under the age of thirty-four years old are among the hardest hit for injuries and fatalities.
Auto accidents also cost American taxpayers the outstanding amount of 150 billion dollars, every year.
http://ezinearticles.com/?Relatable-Auto-Accident-Data-and-Reminders&id=892563>
Memorial Day weekend marks the start of summer travel on the roads and highways and along with that comes lots of choices that you need to make.  We would like you to join us in helping save thousands of lives this Memorial Day weekend and every day.
Make the choice to be alert; don't drive when you are too tired.
Make the choice to pay attention to driving; don't text, have conversations on the cell phone or with passengers all of these can be distracting (limit them).
Make the choice to have a designated driver; driving under the influence of alcohol is not only against the law, it can be deadly.
Make the choice to drive courteously; drive as though the car next to you is carrying your loved ones.  It's your choice to make!
Above is a pledge which is very important to me because I am a first hand account of what can happen when someone makes the wrong choice and how what happens to you affects everyone you know, your family, your friends, your co-workers, everyone.
Mother's Day is a unique holiday in the United States since it is is not named after any particular person or event. This day is dedicated to honoring the millions of mothers across the country who have spent countless hours raising and caring for their children. It is a very special day for everyone loves his or her mother.
This can be a great thing for our country, our schools, our community, and our churches. The nurturing and love from one's mother, carries the individual in all aspects of his or her life.
In the United States, there was no Mother's Day before 1908. In 1908 Anna Jarvis started the first Mother's Day celebration in West Virginia. She campaigned for a national day so everyone would focus on the importance of the mother in the family. President Woodrow Wilson signed into law the creation of a National Mother's Day in 1914. Towards the end of her life, Anna Jarvis, the brave woman who helped establish the first Mother's Day in the United States, fought against the commercialization of the holiday. Despite her protests, Americans continue to love Mother's Day.
Mother's Day is an "extra" time to show Mom that she is love and appreciated for all the selfless hard work she does for her family.
Moms, you're known for your selfless and sacrificial love.  With the readings and poems which follow, they are meant to encourage you with the strength that you can draw from Christ when He's kept as the central focus of your life.  For the moms and the moms to be…there are a lot of "unknowns" in life. May you  find ultimate peace and rest in a sovereign God, a God who desires to be your friend.  Let's face it…life can be crazy.  I think it's safe to say it's "extra" crazy for Moms.  May you to be encouraged that God is using both the joys and the insanity that comes your way to shape and mold you into His image.
Hebrews 13:5-8 (NIV)5 Keep your lives free from the love of money and be content with what you have, because God has said, "Never will I leave you; never will I forsake you." 6 So we say with confidence, "The Lord is my helper; I will not be afraid. What can mere mortals do to me?" 7 Remember your leaders, who spoke the word of God to you. Consider the outcome of their way of life and imitate their faith. 8 Jesus Christ is the same yesterday and today and forever.
Happy Mother's Day!!
Yvonne
Mothers Maintenance Manual (revised-author unknown)
Many of us take better care of our cars, then we do our mothers and yet, we only expect our cars to last 5 or 6 years But we expect our mothers to last for a lifetime.
Maybe we need a maintenance manual for mothers so we would know how to take care of them, at least as well as we do our automobiles.
***Here are some items that might be included in such a manual.
**The Engine: A mother's engine is one of the most dependable kinds you can find. She can reach top speed from a prone position at a single cry from a sleeping child, But regular breaks are needed to keep up that peak performance.
**Mothers need a hot bath and a nap every 100 miles, a baby-sitter and a night out every 1,000 miles, and a live in baby-sitter with a one week vacation every 10,000 miles.
**The Battery: Mother's batteries should be recharged regularly. Handmade items, notes, unexpected hugs and kisses, and frequent "I love you's" will do very well for a recharge.
**The Carburetor: When a mother's carburetor floods, it should be treated immediately with Kleenex and a soft shoulder.
**The Brakes: See that she uses her brakes to slow down often and come to a full stop occasionally. (A squeaking sound indicates a need for a rest)
**The Fuel: Most mothers can run indefinitely on coffee, leftovers and salads, But an occasional dinner for two at a nice restaurant,  will really add to her efficiency.
**The Chassis: Mother when their bodies are properly maintained are most efficient. Regular exercise should be encouraged and provided for as necessary. Manicures, Pedicures, and A change in "hairdo or makeup" in spring and fall are also helpful.
**If you notice the chassis begins to sag, immediately, as a family,  start a program of walking, jogging, swimming, or bike riding. These are most effective when done with our fathers.
**The Tune-ups: Mothers need regular tune-ups. Compliments are both the cheapest and most effective way to keep a mother purring contentedly.
**If these instructions are followed consistently, this fantastic creation and gift from God, that we call MOTHER should last a lifetime and give good service and constant love to those who need her most, her family and her church.
One Flaw In Women
Author Unknown
By the time the Lord made woman,
He was into his sixth day of working overtime.
An angel appeared and said,
"Why are you spending so much time on this one?"
And the Lord answered, "Have you seen my spec sheet on her?
She has to be completely washable, but not plastic,
have over 200 movable parts, all replaceable
and able to run on diet coke and leftovers,
have a lap that can hold four children at one time,
have a kiss that can cure anything from a scraped knee to a broken heart
-and she will do everything
with only two hands."
The angel was astounded at the requirements.
"Only two hands!? No way!
And that's just on the standard model?
That's too much work for one day.
Wait until tomorrow to finish."
But I won't," the Lord protested.
"I am so close to finishing this creation that is so close to my own heart.
She already heals herself when she is sick
AND can work 18 hour days."
The angel moved closer and touched the woman.
"But you have made her so soft, Lord."
"She is soft," the Lord agreed,
"but I have also made her tough.
You have no idea what she can endure or accomplish."
"Will she be able to think?", asked the angel.
The Lord replied,
"Not only will she be able to think,
she will be able to reason and negotiate."
The angel then noticed something,
and reaching out, touched the woman's cheek.
"Oops, it looks like you have a leak in this model.
I told you that you were trying to put too much into this one."
"That's not a leak,"
the Lord corrected,
"that's a tear!"
"What's the tear for?" the angel asked.
The Lord said, "The tear is her way of expressing her joy,
her sorrow, her pain, her disappointment, her love,
her loneliness, her grief and her pride."
The angel was impressed.
"You are a genius, Lord.
You thought of everything!
Woman is truly amazing."
And she is!
Women have strengths that amaze men.
They bear hardships and they carry burdens,
but they hold happiness,
love and joy.
They smile when they want to scream.
They sing when they want to cry.
They cry when they are happy
and laugh when they are nervous.
They fight for what they believe in.
They stand up to injustice.
They don't take "no" for an answer
when they believe there is a better solution.
They go without so their family can have.
They go to the doctor with a frightened friend.
They love unconditionally.
They cry when their children excel
and cheer when their friends get awards.
They are happy when they hear about
a birth or a wedding.
Their hearts break when a friend dies.
They grieve at the loss of a family member,
yet they are strong when they think there is no strength left.
They know that a hug and a kiss
can heal a broken heart.
Women come in all shapes, sizes and colors.
They'll drive, fly, walk, run or e-mail you
to show how much they care about you.
The heart of a woman is what makes the world keep turning.
They bring joy, hope and love.
They have compassion and ideals.
They give moral support to their family and friends.
Women have vital things to say and everything to give.
However, If There Is One Flaw In Women,
It Is, That They, Forget Their Worth.
Poems for Mothers
.M – O – T – H – E – R
"M" is for the million things she gave me,
"O" means only that she's growing old,
"T" is for the tears she shed to save me,
"H" is for her heart of purest gold;
"E" is for her eyes, with love-light shining,
"R" means right, and right she'll always be,
Put them all together, they spell
"MOTHER,"
A word that means the world to me.
~~ Howard Johnson (c. 1915)
Everything Mom
By Joanna Fuchs
How did you find the energy, Mom
To do all the things you did,
To be teacher, nurse and counselor
To me, when I was a kid.
How did you do it all, Mom,
Be a chauffeur, cook and friend,
Yet find time to be a playmate,
I just can't comprehend.
I see now it was love, Mom
That made you come whenever I'd call,
Your inexhaustible love, Mom
And I thank you for it all.
Gone But Not Forgotten~~author unknown
Don't think of her as gone away 
Her journey's just begun.

Life holds so many facets 
This earth is only one.

Just think of her as resting 
From the sorrows and the tears 
In a place of warmth and comfort
Where there are no days and years.

Think how she must be wishing
That we could know, today 
Now nothing but our sadness
Can really pass away.
And think of her as living
In the hearts of those she touched.

For nothing loved is ever lost
And she is loved so very much.
Shop Tastefully Simple Products
conveniently online,
have them delivered to your home
and help your NCPBL Chapter's all at the same time.
· Need help with your holiday shopping? WE HAVE GIFTS UNDER $30!
· Don't have time to create that special menu item for that fall gathering or holiday party? CHOOSE FROM THE TASTY APPETIZERS TO LUSCIOUS DESERTS THAT ARE EASY TO PREPARE!
· Looking for something new this holiday season? SHOP OVER 25 NEW FALL-WINTER PRODUCTS!
· Don't have time to run around? TASTEFULLY SIMPLE DELIVERYS TO YOUR HOME!
· Most important…WANT TO HELP YOUR NCPBL (www.ncpbl.org) CHAPTERS? SHOP HERE… www.tastefullysimple.com/web/pfogarty
As you are or have celebrated this "Labor Day" weekend, have you forgotten why you have the freedom to do so and why others, didn't have the chance to be with family and friends? September 11, 2001, will never be forgotten for most people, but as time goes by, some of the horrible memories may have faded.
Did you know that everything in America today, is the result of sacrifices by someone else?  Beginning with our founding forefathers,the Civil Wars, the Korean and Vietnam Conflicts, Desert Storm, and the wars fought today all around the world including Iraq and Afghanistan, there have been men and women who have "given ALL" for our freedom. Our freedoms are constantly threatened and truly are worth fighting for, still today.
Living in the United States of America has definitely had its issues in the past, and yes, NOW!
How can we go on much longer as we have recently?
With all it's difficulties, it's still the BEST place to live. If not, why would so many have immigrated here? If not, why do people still come? If not, why do so many want to destroy the USA? Even to the point of becoming citizens to destroy the USA, from within?
It is time to see a visual again of all the lives loss on Sept. 11, 2001 on American soil to believe America is worth fighting for–here and abroad–where ever the battlefield may be, so we don't lose the freedoms we have.
"If you are not willing to do everything in your power to defend this Great Nation, even taking up arms if it is necessary, then who will? If you will not defend America, that is your choice – but sit in silence and do not criticize those brave and valiant individuals who have the sense of duty, the measure of courage and the determination of heart to protect America".-copied.
I will never ever forget where I was and what I was doing the morning the towers fell and the morning innocent people went to work or took a trip by plane to die at the hands of terrorists. For days after that tragedy, you couldn't even find an America flag to purchase–do you have one up today? If you don't, please get one, put it up, and fly proudly, the flag of the United States of America.
People were wearing red, white and blue or the flag lapel pin for days, weeks, and months after the terrorist attack. Churches for once, were full.People were publicly praying not just privately in their homes and churches. The past few months, the churches I have been to were as vacant as I have ever seen in my lifetime. Where are the people? Are they somewhere on their knees (while on a three month vacation) praying for this country that is so desperate in need of a revival and an awakening? I sure hope so.
Two things did come from the tragedy of September 11, 2001. People unified around the world, in America, and in our communities crying out to God. Isn't it time we do the same NOW?
We can't continue down the same path as we have traveled for the past two years. We NEED a change. Let it be heard in November when you go to vote.  BUT Don't wait til November, Let God hear your cry for a change NOW!!
"If my people, who are called by my name, will humble themselves and pray and seek my face and turn from their wicked ways, then will I hear from heaven and will forgive their sin and will heal their land." 2 Chronicles 7:14.
People often turn to a song to help them express how they feel. "Have you forgotten?" Watching the video, makes it clear, we can't FORGET and we must FIGHT for OUR COUNTRY!!
Praying for families, our children, out seniors, our government, and our land!
Relaxation often comes with just needing to get away from one's normal surroundings. Without realizing it, unconsciously, your mind is thinking not only what you need to be doing next but what you are not doing as you are trying to relax.
There are two places I can go to just forget the world as we know it. The beach is a place where I feel totally "free". I hear the surf, smell the ocean air, see the birds flying, and watch the waves come in and go out effortlessly it seems. The cares of the day and yesterday and thoughts of responsibility just vanish.
Another place I feel that is on the golf course. The score isn't important to me.  It's being among nature, where it's quiet and peaceful! The green grass, the animals you can see scurrying around, the tranquility, and the beautiful sky are nice.
These places help me find the relaxation/stress-free mode my mind and body needs.
Couple the surroundings with a lifetime friend(s) and it's priceless!
Take a few minutes to enjoy the surf, today! Your mind and body will be glad you did!
Life and Business is "like a box of Chocolate, you never know what you will get from it". Thank you Forrest Gump for being able to use chocolates as a comparison in life and business.
Life offers each of us the same 24 hours in a day. How we spend that time is a choice–it's entirely UP to us. We can spend it sleeping, listening to music, watching television, working, getting an education, playing golf, and spending it with family or friends..
If you are a home based business owner, you need to enjoy the flexibility of working from home yet find a balance between work and the other things in life you enjoy. You have to "work" even if it's a "fun" job.  If your store is not open, you will not have any sales and no sales = no money.
As a CEO of your own company, regardless of what it is, you must set guidelines, hours, goals, and work if you will earn an income. You can be a hobbyist and do little to nothing. You can earn a part-time income to add a little play money or meet the payments on a particular bill incurred. Or you can produce a nice full-time income by working and investing 10-15 hours a week into your business. A full time income in exchange for 15 hours is a good investment in your time.
Another important thing to remember is to be prepared and ready for business at all times. When you leave home, be prepared to conduct business while you are out and about. The largest sale or best show of the month could practically appear out of no where while you're at the bank making a deposit, picking up stamps at the post office, and during general errands or shopping. Be neat and know people are watching you. A person will know in less than ten minutes if you're the person they want to do business and form first impressions in a minute or less. To make a great first impression be sure to focus the conversation on the person you are speaking to, listening attentively to them, and making it about their needs and wants. When you focus on others and "not me", you will find success stories more often in business and all areas of your life.
Be enthusiastic, full of energy, pleasant, considerate, prepared, understand the value you have to offer, and be confident. Rehearse any common questions that usually arise so you not only know the answers but they roll smoothly right off your lips. Know what you offer and the value of what you offer. Be passionate in sharing your business opportunity and your products.
Since our businesses are like boxes of chocolates, have and "be" the best selection of chocolates there is to offer. Know who you are and what you have to offer. As people are looking to make a selection, of who to do business with, let them want to do business with you.
Who would you rather do business with?
I sell _______. They're great do you need some? Do you want to do a show?
Or
I am a coach, mentor and kitchen specialist with ____________. . I help parents bring their families back to the table where real communication begins by showing them how, within their busy lifestyles, they can prepare meals in 30 minutes or less.  I help others see how they can earn money without taking too much family time away from their families. The flexibility and commission plan ________ offers allows me to choose my own income level. What would you do with an extra $300, $500, or $800 a month? How would that impact your family's life?
Which 30 second commercial sounds like one you prefer to hear more about or respond?
To Your Success in your business!
Be Amazing!
Yvonne